Driver Assistance Technologies and Driving Tips Provide a Safer Colorado Springs Driving Experience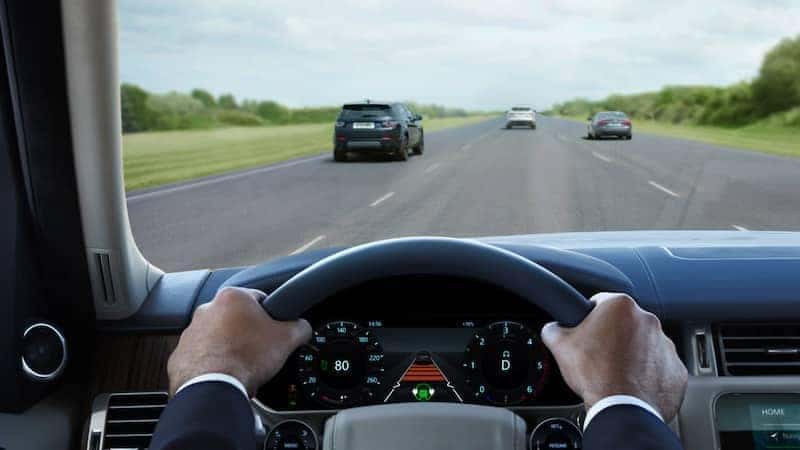 Driver-assistance features are an exciting form of vehicle innovation.  They provide a way to enjoy your vehicle while appreciating peace-of-mind regarding safety.  These standard and optional systems are tools to help enhance your natural ability as a safe driver.  They do not replace the need for a driver to be attentive and aware, but they do offer an extra bit of security.
A driver can reduce their change of a vehicle collision with planning and careful attention to the road.  Always keeping a safe traveling distance and monitoring the vehicle ahead of your vehicle and even the vehicles ahead of that are ways to reduce potential rear-end collisions.  This attention to the road can also help you notice peculiarities such as a vehicle traveling in the wrong direction toward you, so you can take evasive action is required.  To help drivers behind you, brake gradually when possible and remember to signal if you are turning so other drivers know your intentions.   At an intersection, proceed carefully even if you are in the right-of-way.  Be sure that vehicles from the other direction intend to stop for you to proceed safely.
Along with these tips, use the driver-assistance technology equipped in your Land Rover or Range Rover to provide you with a stress-free drive.  Your SUV might have Lane Keep Assist which will alert you if it senses drifting into another lane.  It can even steer the vehicle back safely to the lane of travel.  The Intelligent Emergency Braking system will warn you if it detects a potential hazard.  It sounds an audible alarm as well as braking to avoid or reduce an impact.   With Adaptive Cruise Control, even a long road trip can be so enjoyable.  Just set your ideal cruising speed and a distance to maintain from the vehicle in front of you.  The system uses this information to make adjustments as needed to travel safely at the designated speed by responding to slowing traffic.
Visit Land Rover Colorado Springs for more information on driver-assistance technologies available on our impressive line-up of Land Rover and Range Rover SUVs.  Our Land Rover experts can provide you details about these features and so many more!