Keep Your Vehicle Maintained With a Land Rover PrePaid Maintenance Plan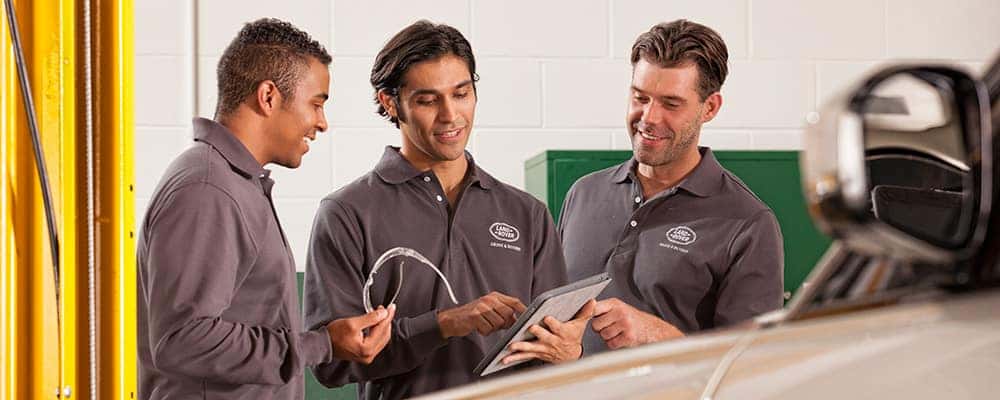 Keeping your vehicle maintained is very important if you want to depend on it for many years.  Both dependability and safety are improved by a well-maintained vehicle.  Land Rover Colorado Springs would like to help you keep your vehicle in top running condition.  That means making sure your Land Rover SUV receives the scheduled routine maintenance recommended for your specific model.
Did you know you can finance a Prepaid Maintenance Plan with the cost of your vehicle?  You can also purchase one at Land Rover Colorado Springs prior to your vehicle's first service interval.  A Prepaid Maintenance Plan can help you keep up with some of the routine expenses of owning a vehicle.  The plan includes changing your oil and filter at specified intervals, replacing brake fluid, inspecting brakes for wear and condition, and inspecting tires for pressure, condition, and tread depth as needed.  There are many other services included in this plan.  Add on the Prepaid Maintenance Plus Plan to include replacement of brake pads, rotors, and wiper blades when needed.
Contact Land Rover Colorado Springs for more information on the Prepaid Maintenance Plan options!