Quick Links
---
2018 Land Rover Discovery Pricing
For 2018, the Land Rover Discovery can be yours in three luxurious trim levels.
2018 Land Rover Discovery SE: MSRP from $52,090
2018 Land Rover Discovery HSE: MSRP from $58,490
2018 Land Rover Discovery HSE LUXURY: MSRP from $65,490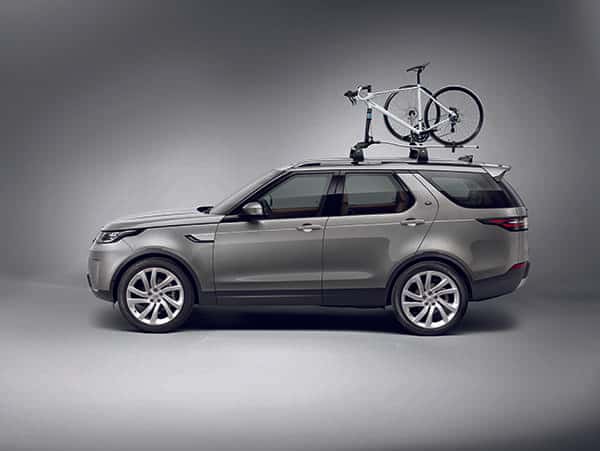 ---
Engine Choice and Performance
For an SUV worthy of trekking through the Rocky Mountains, you'd expect plenty of horsepower and torque to smoothly traverse even the roughest of roads. The 2018 Land Rover Discovery features a powerful engine on all its models that will make you think you're driving a much larger SUV! The 3.0L, Si6 engine is the perfect combination of efficiency and power that you'd want in a quality SUV. This carefully constructed engine generates an impressive 340-hp and 332 lb-ft of torque channeled through its 8-speed automatic transmission. You're not sacrificing fuel economy for this power, with its 16 MPG city/21 MPG highway estimated fuel efficiency!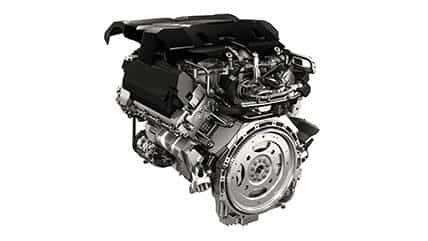 ---
Handling Capabilities
Outdoor enthusiasts will love the handling of the 2018 Land Rover Discovery, with its innovative four-wheel drive system being the platform for amazing adventures. With the additional technology that was incorporated to the overall handling package, even off-roading in the rocky hills and valleys of the Rocky Mountains are effortless and enjoyable! The Hill Descent Control® found standard on the Discovery helps you maintain control on even the steepest of roads! Don't be afraid to take your Discovery out for a spin in the great outdoors, even if you haven't ever been out traversing them before!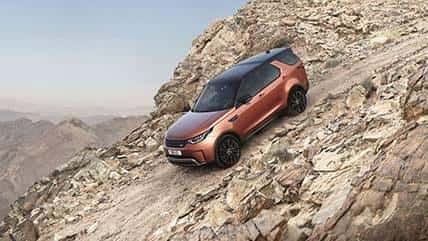 ---
Innovative Technology
As the most versatile SUV in the Land Rover lineup, the Discovery comes with a wide array of the latest technology that you come to expect from every Land Rover vehicle! With this selection of technology at your disposal, you'll be entertained for hours at a time on your longest of trips!
Touch™ Infotainment System: The 2018 Land Rover Discovery is fitted with a 10-inch touchscreen system, giving you all the important media and information, you'll need at your disposal. You'll find the ability to control almost every technological aspect of the Discovery through this system very convenient, since the Touch™ system accesses everything from the radio to even the settings of different technological features in the vehicle.
Land Rover Enhanced Sound System: Everyone needs great music on the road, and to have great music you need quality speakers! Fortunately, on the 2018 Land Rover Discovery, you can blast your favorite tunes through its 10-speaker enhanced sound system! Get crisp sound quality no matter what volume you have your sound system set at and feel like you're listening to your favorite bands live!
Rearview Camera: The rearview camera found on the 2018 Discovery features incredible clarity and added static lines to help you guide your vehicle into even the tightest of parking spots! Never be caught out again by blurry image quality or an unseen obstacle, with the 10-inch touchscreen being the display screen for the rearview image.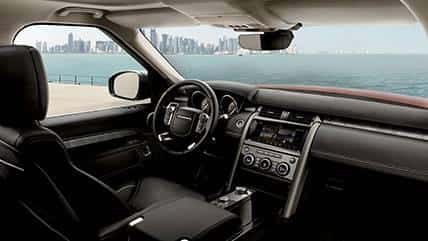 ---
Land Rover Discovery Interior
Premium crafted, luxurious, striking, and versatile are all terms that perfectly fit the 2018 Land Rover Discovery.  Expert craftsmanship is involved in every aspect of the interior of this incredible 7-passenger SUV.  The Discovery includes premium leather, authentic wood and metal accents, modern technology, and intelligent dashboard design.  The seven full-size seats are comfortable and versatile. The optional Intelligent Seat Fold system, allows the second and third-row seats to be folded via the touchscreen or via the Remote Smartphone app.
Every passenger has a large amount of space in which to travel in comfort.  The available legroom in the second row is 37.6 inches, and the third-row has 34.1 inches. All seven passengers are able to ride with plenty of room.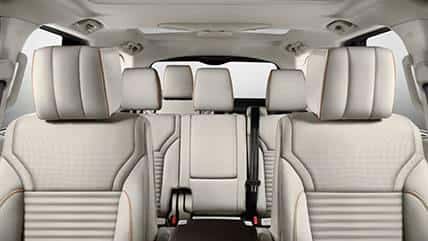 ---
Choose the new 2018 Land Rover Discovery at Land Rover Colorado Springs
If you want an SUV which can cater to a variety of driving preferences and styles, then the 2018 Land Rover Discovery might just be the vehicle for you! With a name like Land Rover, you can always expect quality design and impeccable performance with every car they make! To see for yourself what the Discovery can do for you, stop into the Land Rover Colorado Springs dealership located off of I-25 and Highway 24 in the Motor City of Colorado Springs!