Quick Links
---
2020 Land Rover Discovery Pricing
The 2020 Land Rover Discovery has four unique trim levels, with three of the trims having two engine choices. Depending on the needs and wants of the buyer, there is a trim level that will work best for anyone.
2020 Land Rover Discovery SE Gas: MSRP $52,300
2020 Land Rover Discovery SE Diesel: MSRP $54,300
2020 Land Rover Discovery Landmark Edition: MSRP $58,500
2020 Land Rover Discovery HSE Gas: MSRP $59,700
2020 Land Rover Discovery HSE Diesel: MSRP $61,700
2020 Land Rover Discovery HSE Luxury Gas: MSRP $67,200
2020 Land Rover Discovery HSE Luxury Diesel: MSRP $69,200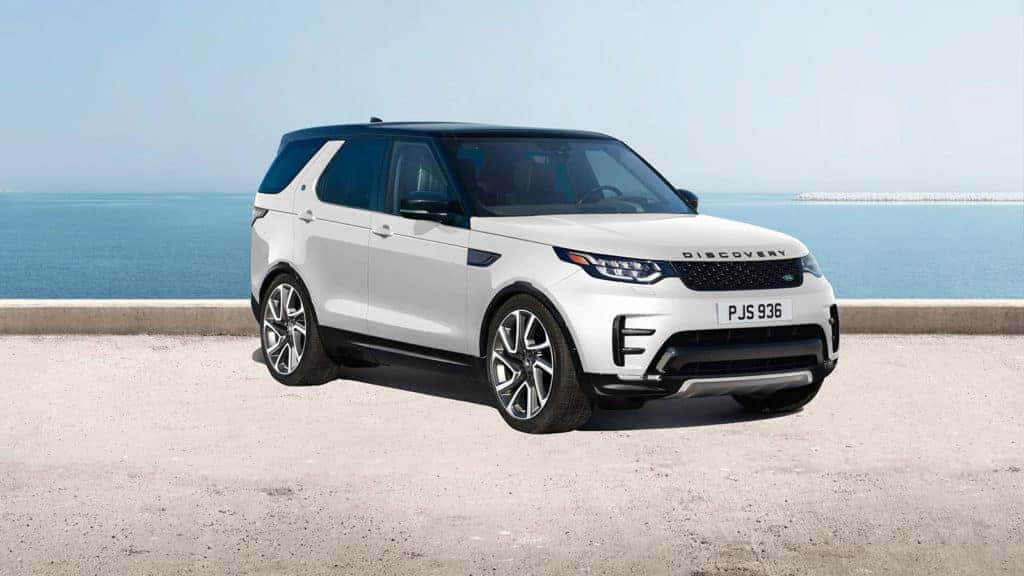 ---
Engine Choice and Performance
On three of the four 2020 Land Rover Discovery trims available, drivers can choose between a gas-powered or a diesel-powered engine. The gas-powered engine for the Discovery is a supercharged 3.0L V6 type, using premium gasoline to achieve 340 horsepower. This engine also offers a respectable 16 MPG city/21 MPG highway estimated fuel economy. The 3.0L V6 diesel engine comes with 254 horsepower and an estimated 21 MPG city/26 MPG highway, with more torque for towing. The Landmark Edition trim has the powerful and efficient 3.0L V6 gas-powered engine.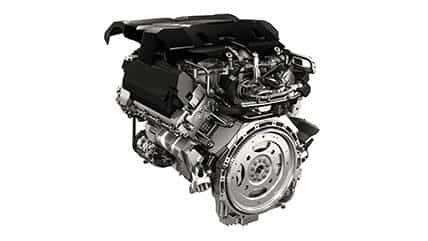 ---
Handling Capabilities
Outdoor enthusiasts will love the handling of the 2020 Land Rover Discovery, with its innovative four-wheel drive system being the platform for amazing adventures. With the additional technology that was incorporated to the overall handling package, even off-roading in the rocky hills and valleys of the Rocky Mountains are effortless and enjoyable! The Hill Descent Control® found standard on the Discovery helps you maintain control on even the steepest of roads! Don't be afraid to take your Discovery out for a spin in the great outdoors, even if you haven't ever been out traversing them before!
---
Safety Features
The safety technology found on the 2020 Land Rover Discovery family of vehicles is top of the line, combining innovative features for a highly maneuverable and secure SUV. Blind Spot Assist on the SE trim helps keep drivers aware of their surroundings, ensuring safe merging and lane changes. The rain-sensing windshield wipers help remove one extra area of concern for drivers to handle when the weather turns challenging.  The HSE trim adds high-tech Traffic Sign Recognition and Adaptive Speed Limiter technology to make the Discovery able to sense a virtually 360-degree area around the vehicle. The HSE Luxury trim includes electronic air suspension for further enhanced handling on more road conditions, as well as LED Signature Headlights with added Auto High Beam Assist for maximum visibility at night.
---
Land Rover Discovery Interior
For a premium SUV like the 2020 Land Rover Discovery, the interior is designed for maximum elegance and comfort. The SE trim has plenty of standard features such as comfortable leather seating and a 10" touchscreen for immediate access to various applications through the Land Rover InControl® Touch Pro system. Audio in the SE trim is made possible with the 250W 10-speaker Land Rover Enhanced Sound System. The Landmark trim adds four-zone climate control and the Navigation Pro™ with additional Wi-Fi® hotspot as accessible technology. A 380W 10-speaker Meridian™ Sound System and SiriusXM® radio come with the HSE trim. Finally, the HSE Luxury trim has Windsor leather seating and heated front/rear seats for optimal comfort as just some noteworthy features.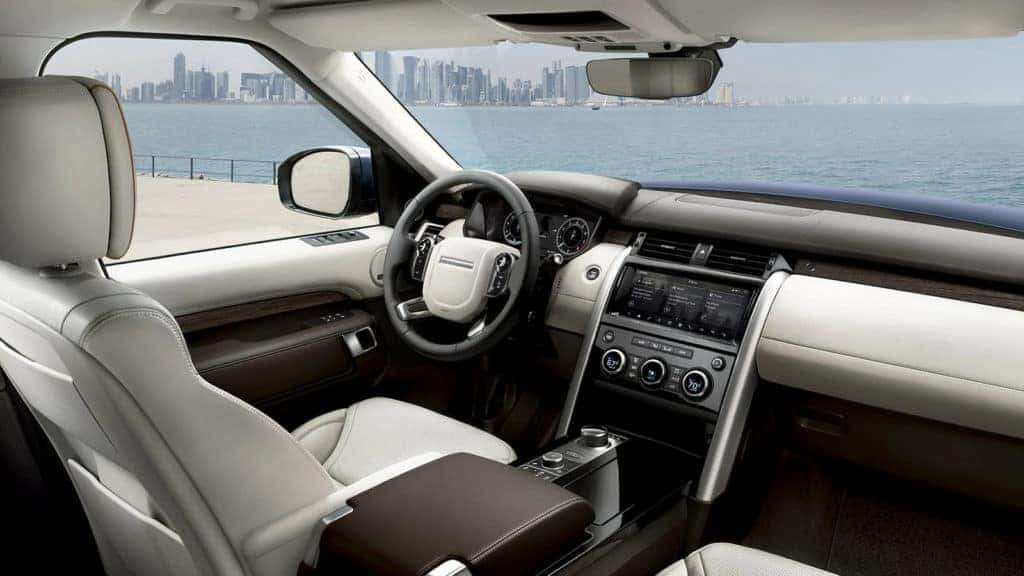 ---
Choose the new 2020 Land Rover Discovery at Land Rover Colorado Springs
The 2020 Land Rover Defender is an SUV that caters to a variety of driving preferences and styles, so it might just be the vehicle for you! Brands like Land Rover, allow you to expect quality design and impeccable performance with every vehicle made! To see for yourself what the Land Rover Discovery SUV can do for you, stop into the Land Rover Colorado Springs dealership located off of I-25 and Highway 24 in the Motor City of Colorado Springs!