---
Oil changes are an integral part of any vehicle's lifelong health. But do you know the signs of a needed oil change? Do you know how an oil change is performed? Our service team at Land Rover Colorado Springs goes into detail about those topics below.
To ensure your smooth travels near Colorado Springs, Cimarron Hills, Fort Carson, and Canon City, CO, we want you to know the ins and outs of oil changes. Keep reading below to get started.
---
---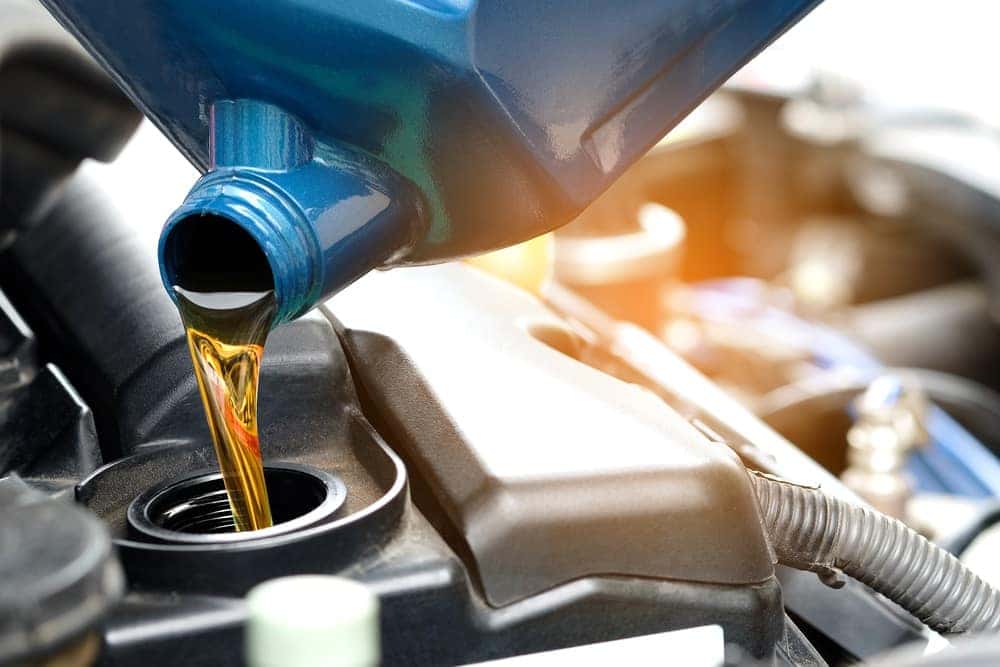 What Is an Oil Change?
Motor oil is one of the most crucial parts of your vehicle's engine health. Without oil, your vehicle's engine and its corresponding parts would have trouble functioning seamlessly. That's why it's important to follow a routine oil change schedule.
You may be asking yourself, but what's involved in an oil change? Essentially, an oil change is the disposal and replacement of your vehicle's engine oil and oil filter.
When you bring your ride into the shop for an oil change, a trained technician will dispose of the old oil filter and empty out the oil reserve. Once it's empty, the technician will replace the oil filter and replenish your vehicle's oil levels with the manufacturer's preferred motor oil. After that, your vehicle should be good to go!
---
When Will I Know That I Need an Oil Change?
Since engine oil is such an imperative part of a vehicle's powertrain, you'll most likely notice a few differences in your vehicle's performance. For instance, there may be a persistent check engine light illuminated on the dash. You may also notice one or more of these other signs and symptoms:
Ticking sounds when starting the engine
Shaking while the vehicle is idling
Low or dropping oil levels
Irregular oil texture
Increased engine noise
If you notice any of the aforementioned signs, be sure to give us a call as soon as possible to avoid causing further damage to the engine and its parts.
---
Where Can I Get My Oil Change near Me?
Have you noticed any of the warning signs mentioned above? Is it time for your vehicle's next routine oil change? We can perform its next oil refresh at Land Rover Colorado Springs! We urge all of our Colorado Springs, Cimmaron Hills, Fort Carson, and Canon City, Colorado, neighbors to bring in their vehicles for an oil change when needed.
Schedule your service appointment online today.
---