---
---
Work, errands, visits to area attractions—all of them can be done successfully by car. However, your mode of transportation needs to be in tip-top shape. Otherwise, you'll run the risk of getting into an accident on the roads of Colorado Springs or Cimarron Hills, Colorado.
If you're looking for vehicle service near Fort Carson or Canon City, Colorado, the team at Land Rover Colorado Springs can help. Continue reading to learn about our service center—and don't hesitate to reach out, if you have any questions.
---
Top Services:
---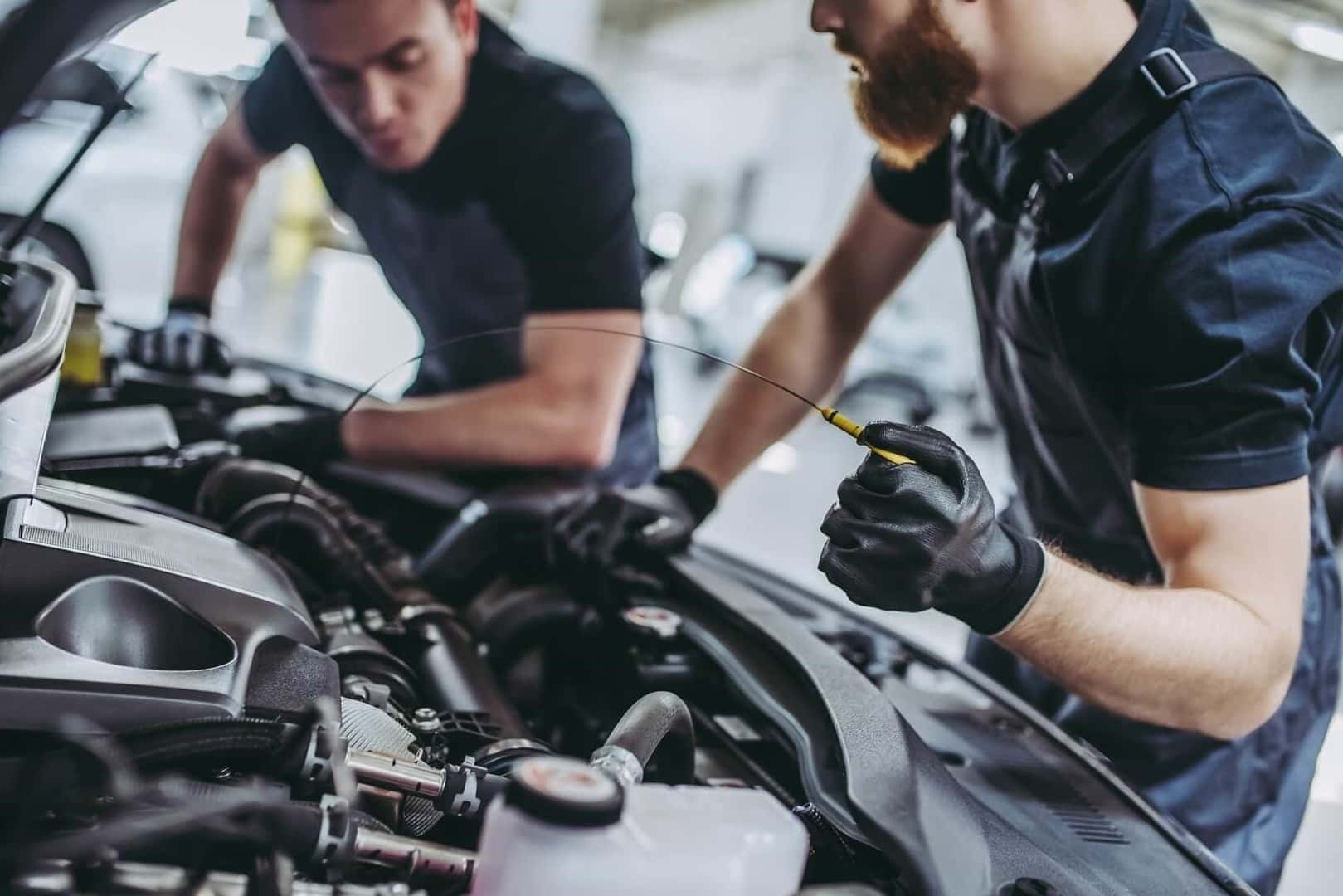 Expert Land Rover Service Technicians in Colorado Springs
Our dealership has an on-site service center full of technologically advanced equipment. More importantly, though, we have people who know how to use these tools.
Our technicians have many years of training and experience between them. Since they know so much about Land Rover models, they can have your vehicle running like new again in no time.
This isn't something to do once though. It's crucial to have your car looked over regularly throughout the course of your ownership. There are several reasons for this, including:
Increased safety
Lower fuel costs
Maintain optimal performance
So, if your automobile needs an oil change, a brake inspection, or anything else, we'll take care of it and get you back on the road in no time!
---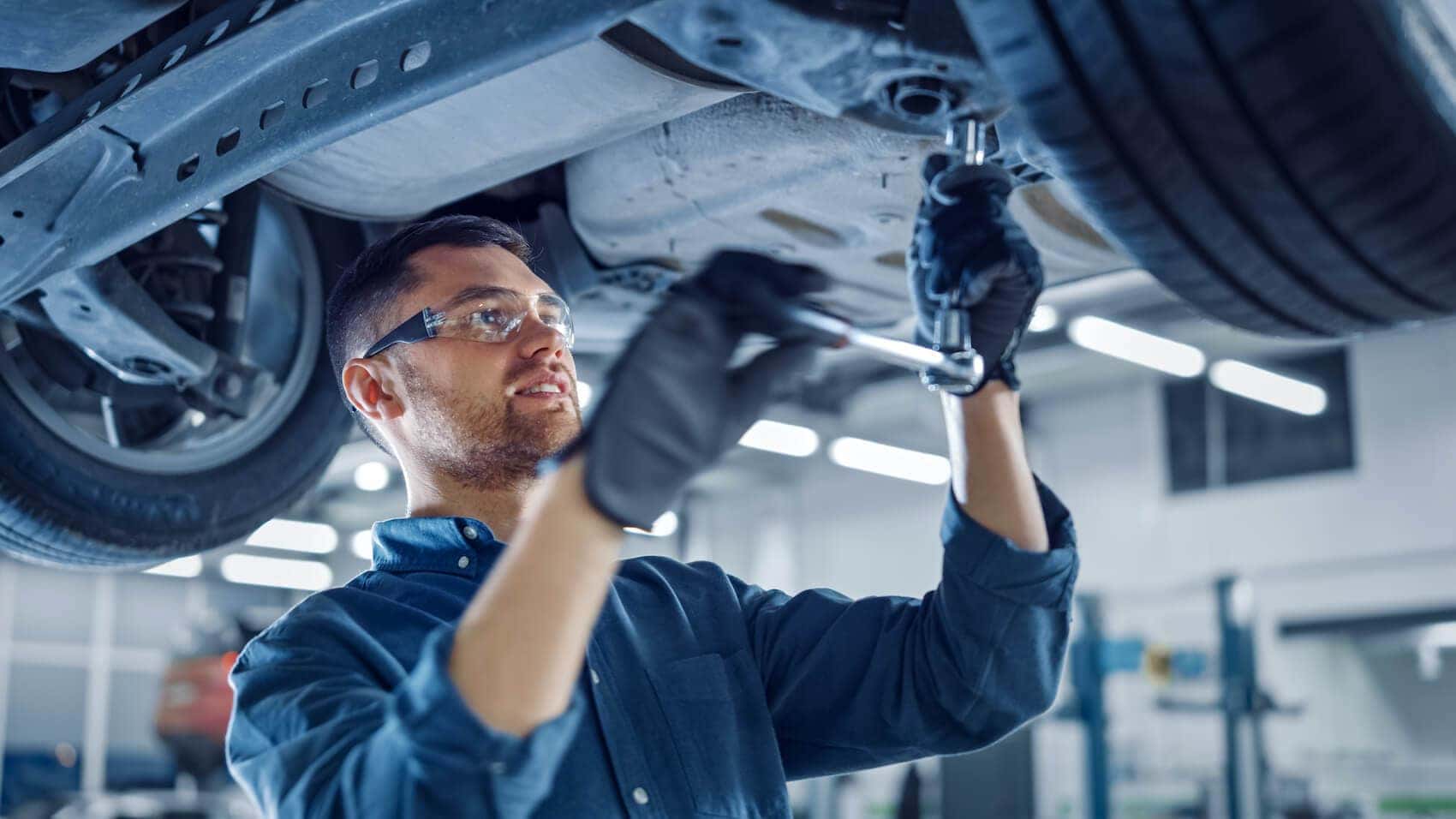 Extensive Land Rover Parts Department
If a component in your Land Rover needs to be replaced, we'll use genuine original equipment manufacturer (OEM) parts to do the work. These are the same parts that were used on the assembly line to build your automobile. So, not only will they fit perfectly, they'll also help keep your vehicle running well for a long time.
While our techs will be happy to complete the replacement, we know some drivers prefer to do the work themselves. Therefore, you can place an order with the team in our parts center for items, like:
Cabin filters
Timing belts
Wiper blades
We also have lots of Land Rover accessories to transform the look and feel of your vehicle. Let us know what you'd like to order and we'll gather the requested components as soon as possible. If you're unable to make to it our parts center, you can easily order parts online by filling out an order form.
---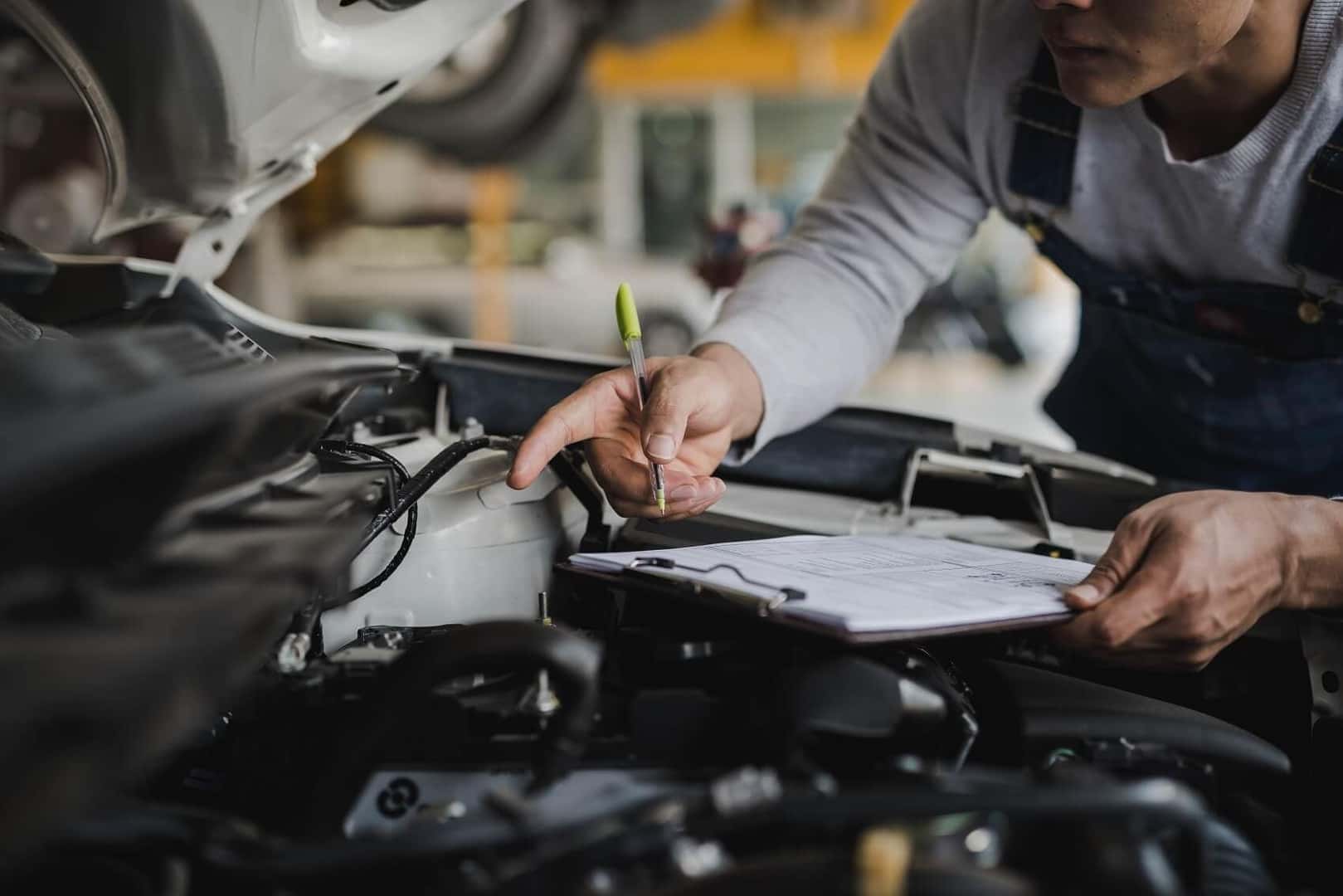 Land Rover Service & Parts Specials
A big part of service is to make things as convenient as possible for our customers. That's why we offer a wide range of service and parts specials. This includes offers for:
Accessories
Fuel-injection service
Multi-point inspections
These specials do change from time to time. So, keep that in mind before scheduling any type of service with us and check back often.
---
How To Tell You Need Service
No matter how sturdy and powerful your car is, it's going to need to be maintained regularly to keep up with your lifestyle. The great thing about needing service, whether that's an oil change, tire alignment, or something different, is that there are many signs that indicate it's time to visit our team.
In many cases, modern vehicles can flat-out tell you when something's wrong via a dashboard light or a message on your infotainment screen. For example, your car's Tire Pressure Monitor System should tell you when one or more of the tires is low on air. Your car may also be able to tell you when it's time for an oil change by displaying a message on your infotainment screen.
Some other signs to watch out for include:
Visible exhaust: Your car should not be emitting visible exhaust regularly. Depending on the color of the exhaust, that will indicate that you need to get your ride to a service center ASAP.
Squealing/grinding noises: This could mean that you need an oil change, your brakes are failing, there's a transmission issue, etc.
Burning smell: Under no circumstances should your car ever emit burning smells. Your best bet, in this case, would be to turn your car off, wait for it to cool down, and if you're able, take it to a service center immediately.
Favoring one side: If you notice your car pulling to one side of the road consistently, that may signal an alignment issue.
Leaking fluid: Oftentimes, leaking fluid indicates that something underneath the hood is amiss. There are a few exceptions, however, such as clear fluid, which may just be water coming from your AC unit, if you're running it.
As it pertains to leaking fluid, if it's any color other than clear—for example, transmission fluid would be red or dark brown, brake fluid may be a yellow/brown color—it's unsafe to drive your car and you'll want to have a professional look at it immediately.
---

---
How Long Can I Go Between Service Visits?
Cars are mysterious things in that you never truly know how long you can drive one until you need to have it serviced. However, a general rule of thumb is that you'll want to bring it in for a tune-up every 5,000 miles. This will largely depend on how often and how far you drive, as well as your driving style.
If you're driving shorter distances, it's possible your ride will need service somewhere between every 7,500 and 10,000 miles. On the flipside, it may need service every 3,000 miles or so, if you're driving more often and aggressively.
As you know, the longer you drive, the more certain parts in your vehicle will degrade. This is why miles are used as a metric over time; while both are subjective, time is more of a wild card, in this case.
---
Schedule Service at Land Rover Colorado Springs, CO, Today!
Whether your Land Rover needs a simple oil change, an extensive engine repair, or a part replacement, the team at Land Rover Colorado Springs is here for you and your vehicle.
If you're looking for service near Colorado Springs, Cimarron Hills, Fort Carson, or Canon City, CO, don't wait. Contact us for an appointment today!
---