As your factory-authorized OEM Land Rover parts dealership, we're dedicated to delivering high-quality service to you at every step during your car ownership process. That means delivering quality, genuine OEM Land Rover and Range Rover parts to our customers, whether for a DIY home auto project, repairs at our dealership, or to customize a car with new accessories.
It's important to fit the vehicles we're servicing with genuine manufacturer parts. In fact, using factory parts over aftermarket parts can be the difference between having a car that lasts for 10 years or more and a car that has a premature end to its lifespan.
So, our service department team at Land Rover Colorado Springs keeps a large inventory of factory OEM Land Rover parts to help you continue cruising the roads of Colorado Springs, Cimarron Hills, Fort Carson, and Canon City, Colorado!
What Are OEM Land Rover Parts?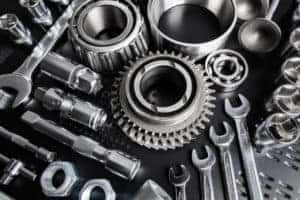 OEM (original equipment manufacturer) parts are parts that come directly from the vehicle's manufacturer. In this case, Land Rover OEM parts come directly from Land Rover. Using Land Rover OEM parts ensures the quality of your service or repair, knowing the parts going into your vehicle were designed specifically for that make and model.
Using these OEM parts that have been made specifically for your Land Rover will do a number of things to help extend the longevity of your car. Most prominently, it could help prevent the need for further attention. Using OEM parts instead of general aftermarket parts should provide a higher-quality repair that solves the issue.
Using aftermarket parts could serve more as a bandage for an issue, leaving you unsure if or when your vehicle will need attention again. So, if you love your Land Rover like we know you do, you'll definitely want the benefits of OEM parts to extend the longevity of your premium SUV.
Our Services With OEM Parts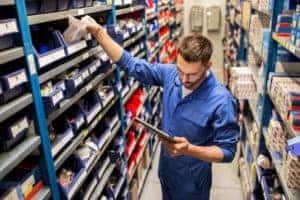 Whether it's something minor or a major issue with your Land Rover, our highly trained and experienced automotive technicians will be ready to lend a hand. We offer a variety of services, so we're sure to be able to help you get the care your vehicle needs.
If you'd prefer the DIY fix, we can also offer advice and expertise to help guide you in your project. Give us a call and we can point you in the direction of the OEM parts you'll need to complete the job!
Order Land Rover OEM Parts Today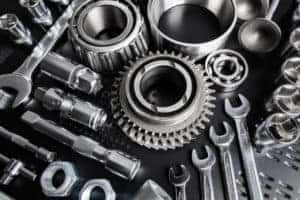 Whether you're considering maintenance, repairs, or accessorizing your vehicle, you can ensure you're getting the right product at a fair price by purchasing your OEM parts and accessories directly from our service department at Land Rover Colorado Springs.
All you have to do is place your order online, and we'll give you a call as soon as your order is ready for pickup. If you have any questions in the meantime, don't hesitate to contact the team in our parts department directly or visit us at the dealership. We'll have you back out on the Colorado Springs, Cimarron Hills, Fort Carson, and Canon City, CO, roads in no time!